Kibera

topographic map

Click on the map to display elevation.
About this map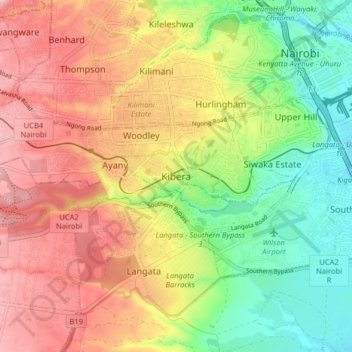 Minimum elevation: 1,649 m
Maximum elevation: 1,821 m
The third complicating factor is the unyielding topography and cramped sprawl of the area. Few houses have vehicle access, and many are at the bottoms of steep inclines (which heightens the flooding risk). This means that any construction efforts are made more difficult and costly by the fact that all materials must be brought in by hand.