Pinellas Park

topographic map

Click on the map to display elevation.
About this map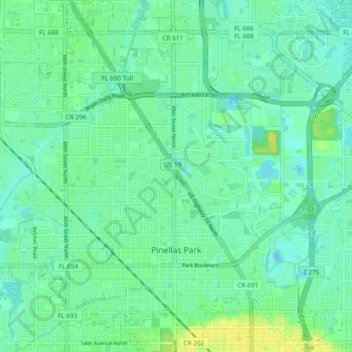 Minimum elevation: -2 m
Maximum elevation: 20 m
Because of the city's relatively low elevation between major bodies of water, and its generally flat topography, it has historically been subject to flooding. Through construction of a network of drainage canals and other measures by the Pinellas Park Water Management District, flooding in the city has been greatly mitigated.