Ghaziabad

topographic map

Click on the map to display elevation.
About this map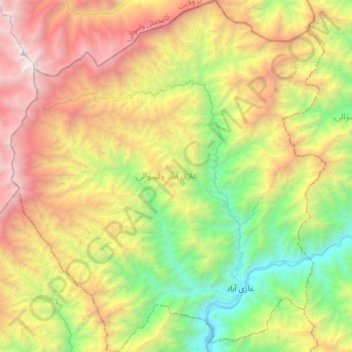 Minimum elevation: 935 m
Maximum elevation: 4,723 m
The district center is the village of Ghaziabad (34°42′57″N 70°45′33″E / 34.7158°N 70.7592°E / 34.7158; 70.7592) at 1,271 metres (4,170 ft) altitude. The area is mountainous and there is little arable land. Many of its residents work in Pakistan.