Chandigarh

topographic map

Click on the map to display elevation.
About this map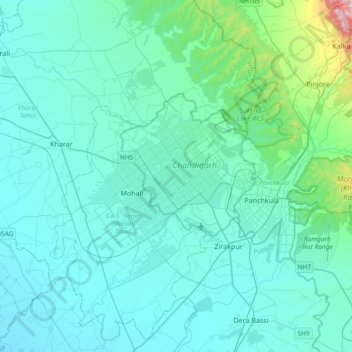 Minimum elevation: 276 m
Maximum elevation: 1,651 m
Chandigarh is located near the foothills of the Sivalik range of the Himalayas in northwest India. It covers an area of approximately 114 km2. It borders the states of Haryana and Punjab. The exact geographic co-ordinates of Chandigarh are 30°44′N 76°47′E / 30.74°N 76.79°E / 30.74; 76.79. It has an average elevation of 321 metres (1053 ft).