Lichtenstein

topographic map

Click on the map to display elevation.
About this map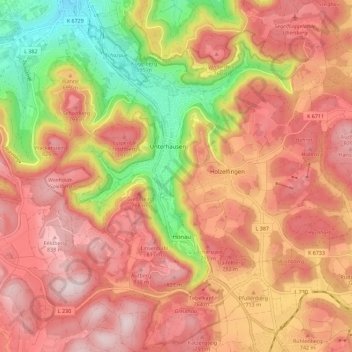 Minimum elevation: 428 m
Maximum elevation: 863 m
The municipality (Gemeinde) of Lichtenstein covers 34.24 square kilometres (13.22 sq mi) of the Reutlingen district, in the state of the Federal Republic of Germany. It is physically located in the middle of the Swabian Jura, on the edge of the Middle Kuppenalb [de] in the valley of the river Echaz. Elevation above sea level ranges from 466 meters (1,529 ft) to 836 meters (2,743 ft) Normalnull.