Oldsmar

topographic map

Click on the map to display elevation.
About this map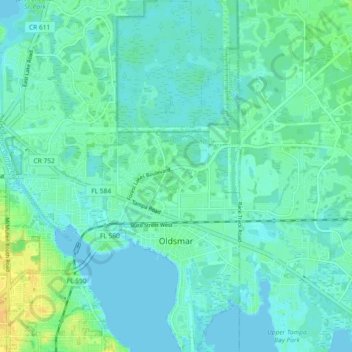 Minimum elevation: -1 m
Maximum elevation: 25 m
The city sits on a plateau with an elevation never rising over 20 feet (6.1 m) above sea level. In 1921, the town was hit by a devastating hurricane. Large pine trees were uprooted and most of the town was flooded by water reaching levels 14 feet (4.3 m) above normal. Some of the city's oldest homes remain on Park Boulevard. Many homes still standing after the hurricane were moved by barge to St. Petersburg during the 1920s and 1930s.