Tasmania

topographic map

Click on the map to display elevation.
About this map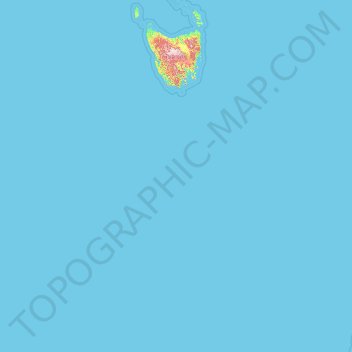 Minimum elevation: -1 m
Maximum elevation: 1,393 m
The most mountainous region is the Central Highlands area, which covers most of the central western parts of the state. The Midlands located in the central east, is fairly flat, and is predominantly used for agriculture, although farming activity is scattered throughout the state. Tasmania's tallest mountain is Mount Ossa at 1,617 m (5,305 ft). Much of Tasmania is still densely forested, with the Southwest National Park and neighbouring areas holding some of the last temperate rain forests in the Southern Hemisphere. The Tarkine, containing Savage River National Park located in the island's far north west, is the largest temperate rainforest area in Australia covering about 3,800 square kilometres (1,500 sq mi). With its rugged topography, Tasmania has a great number of rivers. Several of Tasmania's largest rivers have been dammed at some point to provide hydroelectricity. Many rivers begin in the Central Highlands and flow out to the coast. Tasmania's major population centres are mainly situated around estuaries (some of which are named rivers).
Other topographic maps
Click on a map to view its topography, its elevation and its terrain.